Services
Krumholz Brothers Landscaping, Inc. services Residential, Commercial, Industrial & Governmental clientele.
Our services include:
Seeding
Sod
Edging
Planting
Erosion Control
Drainage Ditches
Downspouts
Excavation
Grading
Patio Pavers
Rock and Boulder Work
Retaining Walls
Hillside Stabilization
Creek Stabilization
Our specialty is erosion control, which consists of retaining walls made of segmental blocks, treated timbers, and rock gabion baskets. We also perform stream bank stabilization, ditch repair, and we control drainage with pipes and proper grading measures.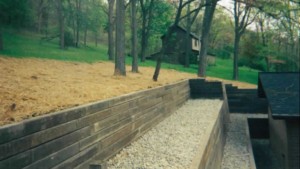 We can enhance any type of home, store, office, school, municipal building, or other facility — beautifying the property with our artistic and landscaping expertise.
Contact us today for a free consultation.